Uncharted 4 is coming this Spring!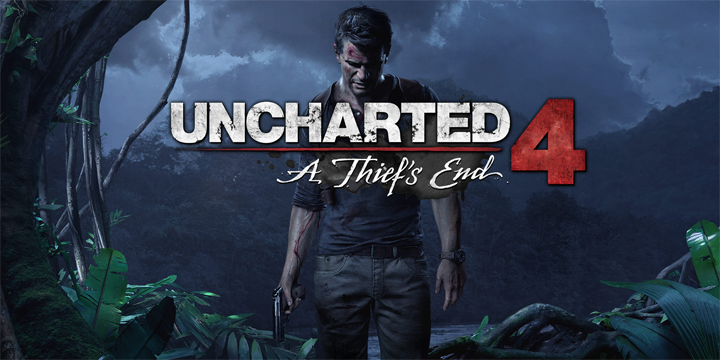 Sony has just announced that Uncharted 4 : A Thief's End will be in stores March 18, 2016.
There will be a Special Edition and a Collector's Edition.
Special Edition (80$US) :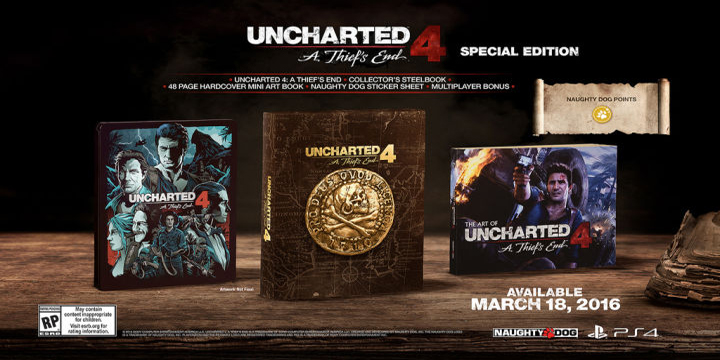 Libertalia Collector's Edition (120$US) :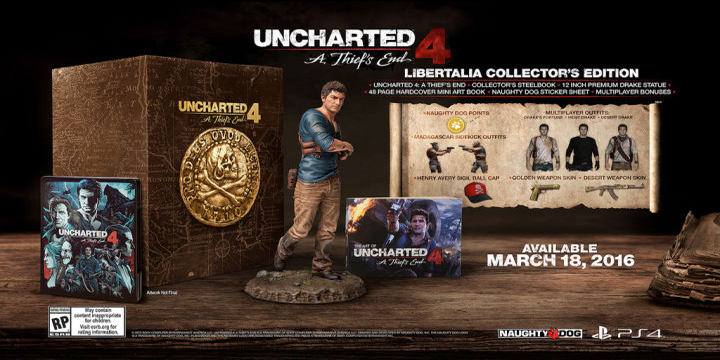 In the future, Uncharted 4 will be receiving single player story DLC. You can buy the digital deluxe edition for 80$US with all the DLC.